Welcome to the official home page of actress and model Aja Wooldridge.  Many people know Aja via her short bio here but I always get asked on how Aja got started into child acting and modeling.  That is why I put this page together so you can take a deep look into how got started in her career.
Aja has been modeling and acting since she was 5 years old.  The way she started was she basically stumbled across it.  We (Parents) visited a new store called the "Pink Pastry Parlor".  It was a cute store that sold cupcakes in the front and held private princess spa birthdays parties in the back room.  The store was hosting a party that was being filmed for an episode of "Party Mamas" (Canadian TV Show from SLICE TV) and Aja was asked to participate.  The episode was a big success and eventually Pink Pastry was offered to have it's very own reality TV show called "Party with Tiffany's"  Aja was to have her very own episode.  Unfortunately, the TV show didn't take off because it was on Oprah Winfrey's new "OWN" Channel.  The tv channel was in the beginning stages and many people didn't even have the channel.   The show was eventually canceled and never renewed.
Shortly after that we heard that Real Housewives of Atlanta's very own Cynthia Bailey was having a casting call for a fashion show that she was heading.  Needless to say Aja never got picked.  We had no idea about runway modeling.  We was very naive about the whole process.  Just walk down to the judges and pose.  Well it's much more complicated then that.  While waiting we over heard some of the more seasoned parents and everything pointed to one modeling coach "Olando Narcisse" of Multiforce.
Olando was an amazing coach because he turned a girl that walked like frankenstein to a full fledge runway fashion Model.  Good news though is that Aja was still able to work with Cynthia Bailey on several of her projects since then.
Here is a short video of her very first major fashion show

Aja started doing every fashion show in Atlanta.  These fashion shows started adding up but just really didn't take her career off.  Atlanta is not really known for kids modeling market.  They are really big into beauty pageants but really nothing professionally.  Most of the work required us to go to New York City.
Now what was hot in Atlanta was the film industry.  There were so many different tv shows and movies being filmed and was interested in how to get Aja into it.  The very first acting gig was being an "Extra" for an independent film called Curveball.  Now this our first entrance into the business and really didn't understand all the different roles of a film project.  There is so much to understand on roles like extras, featured, day player, co start, and many many more.  We was able to speak with some of the other parents and they told us about where to find other opportunities to be an extra for the bigger Hollywood projects. Being an extra was a great experience because it was an easier way to understand how movies are being made.  You understand what happens behind the scene and the whole complicated process.  You can find plenty of fresh casting calls for an extra here
Eventually, Aja got enough experience and got signed with a really good Talent Agency called Houghton. She got her very first speaking playing a daughter to the lead character in the movie A Christmas to Remember.  She got to work alongside very popular actors like Robing Givens and Darrin Henson.
We understood how important training was so Aja first started taking acting classes with The Actors Scene. After a few years with them she was ready to take her actor training to the next level and that is when we met with Neko Parham of Team Greatness ATL.
Here is short sample of Aja did in her class with Neko

Aja has accomplished so much at her young age.  Even with 50+ fashion shows and even another 30 different film projects, she is still trying to get her big break.  There has been some major successes such as getting her picture in a hair box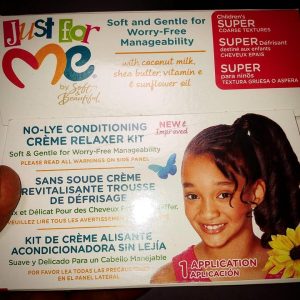 This made Aja an official national print model.  The Just for Me hair box is in every Walmart stores today.
The hustle doesn't stop. We will continue to help her career until she says she doesn't want to do it anymore.
Stay connected with Aja
Learn more by reading her Press Kit
Demo Reels

Short sample of her Resume
Actors Access
800 Casting
IMDB
Let me know you read Aja's bio by tweeting and sharing.  You will get retweet and a follow!
Click below